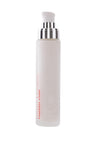 Vitamin C & Hyaluronic Treatment Cream: Brighten and Radiance
The powerful combination of Vitamin C and Hyaluronic brightens, deeply hydrates, and promote strong skin barrier support.  A Potent treatment cream suitable for all skin types, functions as a highly antioxidant to provide superior environmental protection.  Vitamin C & Hyaluronic Treatment Cream contains active ingredients to promote cellular turnover to clear imperfections, penetrates deeper dermal layers to actively treat hyper pigmentation, promotes healthy skin and boost skin vibrancy. 
Used with Healing Earth Powerful High Performance facial range. Apply 2 pumps in the morning under moisturiser. Sunscreen essential. Apply 2 pumps in the evening under Night cream. Can be used in conjunction of Hyaluronic serum or Radiance Rosehip serum. 
Key Ingredients: 
Hyaluronic Acid
Deeply hydrates and promotes supple skin. The addition of hyaluronic acid to the skin assists in the constant synthesis of collagen and retains skin moisture levels. Think of this ingredient as your mega moisture active.
Vitamin C
This powerful antioxidant prevents, protects, and repairs damage caused by free radicals, evens out the skin tone and brightens the complexion. When applied topically, Vitamin C is 20 times more effective than oral consumption, making it an essential ingredient for maintaining and boosting healthy and resilient skin.
Lactic Acid
Lactic acid is an exfoliating alpha-hydroxy acid that helps promote the shedding of dead skin cells. By gently eliminating the buildup of dead cells, this ingredient helps soften and smooth your skin and improve its overall texture.
Vitamin E
Considered an anti-inflammatory agent in the skin, Vitamin E regenerates skin and boost cellular turnover.
Lemon and Orange
The brightening actives of lemon and orange are used to create luminosity in the skin and help even out the skin tone.
International
Shipping Available
Natural & Sustainable
Products
100% Secured
Payment (3D Secure)
Chat to Our
Customer Care Consultants